Agency Details: Greenwood Village
Street Address
7400 E Crestline Circle
Greenwood Village , CO 80111
Office Hours
8:30 AM - 5:00 PM
Insurance Advisors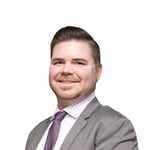 P: 405.437.0735
mark.trudeau@commaInsurance.com
NPN: 197212550
Get the options and ease you deserve
with Comma. Get started today.
Complete the form below to request an insurance quote from one of our licensed insurance professionals. Questions in the meantime? Don't hesitate to reach out to us.
Insurance Products offered in Greenwood Village , CO
Auto
Earthquake
Flood
Homeowners
Life
Personal Liability
Disclosures:
Comma Insurance: Greenwood Village Colorado Branch (045) is owned by Zenith Insurance LLC.
Neither Comma Insurance nor its agents provide tax or legal advice. Please consult a tax or legal advisor regarding your personal circumstances.